Utility Committee
OWEA Utility Committee

OWEA's Utility Committee is a state-wide committee that provides relevant information to Ohio utilities as it relates to
regulatory updates, technology enhancements, and improvements performed by other utilities throughout the state.
Topics of Interest:
Please help the Utility Committee help you, by suggesting topics for upcoming webinar series. You can also complete the
OWEA Webinar Survey
to help us bring topics of interest to you.
Utilities - We Want You!
The Committee is looking for new members (particularly from the public sector) to expand our reach throughout the state.
Please contact Nick Domenick at
njdomenick@columbus.gov
for more information.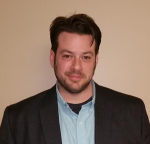 Utility Committee Chair
Nick Domenick, City of Columbus