Safety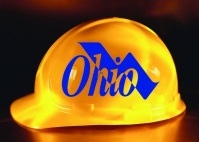 How does your Safety Program compare to other programs around the state of Ohio!
2015 Safety Award Application
Applications Due March 1, 2016
Safety Awards and Certificates will be handed out at OWEA's 2016 Technical Conference and Exhibition
June 28, 2016 at the Bertram Inn and Conference Center in Aurora, Ohio
---
Safety
Committee Chair


SAFETY CHAIR
Mike Welke
City of Warren
330.841.2595
Section Representatives
NWOWEA SAFETY REP
Name TBA
Company
xxx.xxx.xxxx

SWOWEA SAFETY REP
Name TBA
Company
xxx.xxx.xxxx

NESOWEA SAFETY REP
Mike Welke
City of Warren
330.841.2595

SEOWEA SAFETY REP
Nathan Coey
City of Pataskala
740.927.4134
---
The OWEA Safety Committee knows you don't have the answers to all your safety questions.
They have put together a list of people or organizations you can call for advice.

SAFETY NET CONTACT LIST
| Topic | Contact Person | Phone |
| --- | --- | --- |
| Air Contaminants & Exposure Limits | | |
| Abrasive Blasting | | |
| Biological Hazards | Ed Nutter, City of Newark | 740.670.7950 |
| Chlorine Safety | Rick Bose, HVC/Daley Inc. | 800.947.7373 |
| Chlorine Safety | Chlorine Institute | 202.775.2790 |
| Confined Space Entry | J. C. Alcox, I E Monitoring Instruments | 800.532.7474 |
| Confined Space Entry | Jim Harter, Premcor Refinery | 419.226.2358 |
| Crane Safety (Overhead & Mobile) | | |
| Electrical Safety | | |
| Environmental Health | Tim Morgan, Cuyahoga Co. Bd. of Health | 216.443.7520 |
| Excavation Safety and Rescue | Dana Buckholzer, Midwest Technologies | 800.401.SAFE |
| Excavation Safety | John Neff, Cuyahoga Co. San. Eng. | 216.443.8225 |
| Fall Protection | J. C. Alcox, I E Monitoring Instruments | 800.532.7474 |
| Forklift Safety | | |
| Gas Detectors | Scott Merirnan, M-Tech | 216.518.0100 |
| Hazardous Communication | Ed Nutter, City of Newark | 740.670.7950 |
| Hazardous Communication | CHEM TREC | 800.424.9300 |
| Hearing Conservation | Jim Harter, Premcor Refinery | 419.226.2358 |
| Lab Safety | Steve Humrichouser, City of Ashland | 419.281.7081 |
| Lockout/Tagout | Jim Harter, Premcor Refinery | 419.226.2358 |
| Personal Protective Equipment | Tim Parks, City of Galion | 419.468.5010 |
| Respiratory Protection | Tim Parks, City of Galion | 419.468.5010 |